• blog • blogs • cleanse • dandelion • Detox tea • diy • DIY cleanse • DIY detox • diy recipe • DIY remedies • DIY tea • herbal diy recipes • herbal medicine • herbal spring cleanse • milk thistle • nettle • red clover • spring cleanse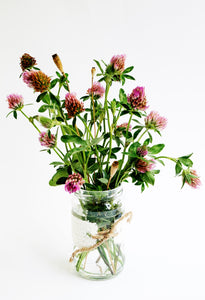 With spring around the corner I am finding myself wanting to start de-cluttering, organizing and deep cleaning the house! Spring is also a wonderful time to do a little cleanse for your body as well. It has worked hard throughout the winter months and probably consumed heavy treats and alcohol over the holidays. Things start to become stagnant in the body if we aren't regularly exercising, using lymphatic drainage techniques or eating healthy. 
I love using herbal medicine to give my body a little love and support that's mild enough to integrate into my hectic lifestyle, yet powerful enough to make a difference.
---
• balm of gilead • balsam poplar buds • balsam poplar salve • blog • blogs • DIY recipe • herbal remedies • poplar bud oil
Foraging for wild balsam poplar buds has become a favourite family activity of ours...that along with agate rock hunting on the Fraser River! 
It's that time of year for both of these activities, but you especially don't want to miss the window for poplar buds. It's key to harvest them when they are still dormant from winter and closed up tight to keep in the medicinal resin. 
---
• blog • blogs • diy • diy recipe • herbal diy recipes • pine cleaning recipe • pine needle recipe • pine salve recipe • winter foraging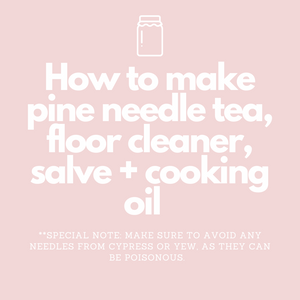 Making recipes from the medicinal pine tree is as easy as ever! Soak in the healing benefits of this evergreen tree with some affordable and brilliant recipes.